*HEAVY SPOILERS!!!*
THE GREAT TITAN WAR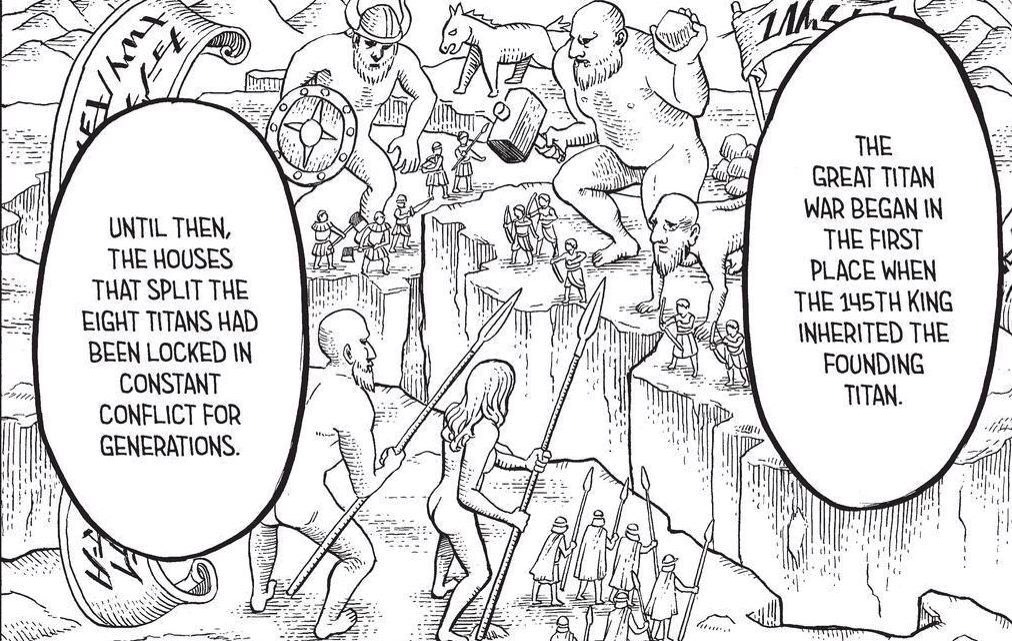 When the first titan shifter died, her soul split into nine, creating nine titan shifters. The Great Titan War was fought between the people of Marley and the Eldians + titan shifters. At the time, Eldia rueld over Marley, who started a civil war. During the war, Marley was able to take control over seven of the nine titan shifters. The Eldians then retreated to Paradis, an island to the east of the mainland. That is where the main story takes place. After the king created the walls, he erased the memories of the Eldians to have them believe they were the last humans in the world.
THE WALL TITANS
When the 145th king retreated into Paradis, he commanded millions of colossal titans to harden their skin and create what we know now as Wall Maria, Wall Rose, and Wall Sheena. The only ones to know about the wall titans are high ranking people of the Chruch of the Walls. They are first introduced when the female titan tries to escape Stohess District and tears apart the wall, revealing the ancient titan's face.
ODM GEAR
The Omni-Directional Mobility Gear (ODM Gear) is used by the military to fight off titans. Its main parts are the sword, trigger, and hook. By pressing the trigger, a grappling hook buries itself into whatever it is facing. This is useful when soldiers need to get high to strike the nape of the titan. A special part of the military police replaced the swords with guns, using it to assault the survey corps.
THE WARRIORS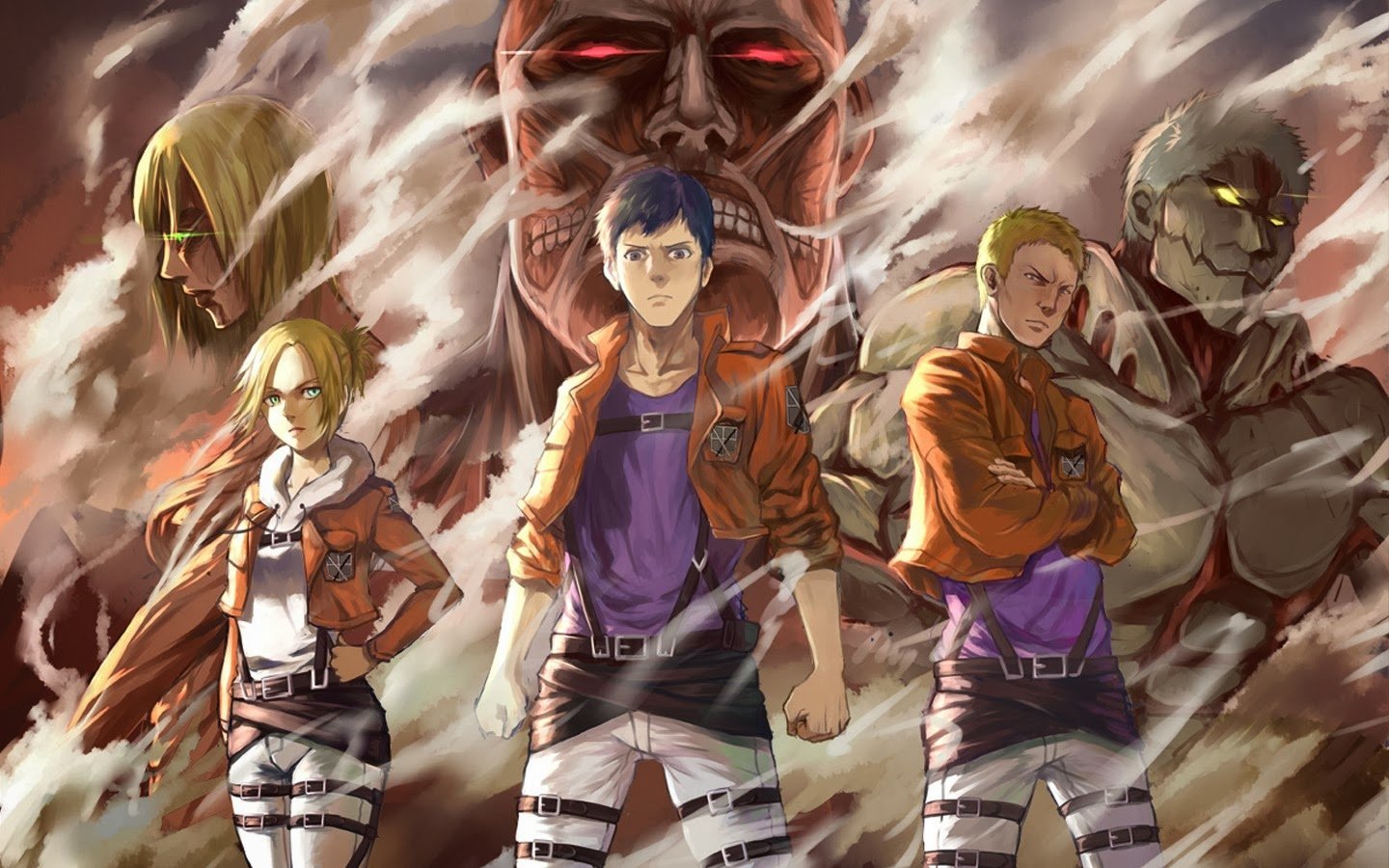 The warriors are a branch of the military that posess the power of the titans. The warrior's current mission is to exterminate everybody on the island of Paradis. Annie was the first warrior to be discovered when Eren fought her in Stohess District. Bertolt and Reiner then reveal themselves to be warriors, showing that they are the colossal and armored titan. There are four more warriors: Zeke, Pieck, Porco, and the holder of the warhammer titan.